Designer Clothing Closeouts
We are liquidating 32,448 units of luxurious lingerie closeouts. These consist of baby dolls, chemises, matching short sets, pajamas sets, bra sets etc.
These are all in new condition and excellent quality
.
Wholesale cost ranges from $8.00 to $22.00 each.
Retail price ranges from $15.00 to $45.00 each.
The closeout price is only $ 1.99 per unit for a take all of the FIRST QUALITY 27,448 (manifested) lingerie units.
Also available are 5,000 units of assorted FIRST QUALITY new lingerie samples (mostly size small, over 90% polyester but with no material content in label and not individually packaged) at a blow out price of only $1.25 each.
Fob: CT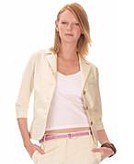 Please click here to download excel spreadsheet with complete details by size, wholesale and retail costs as well as color pictures.
The lingerie is was sold at JC Penney, Sears and Avon and USA boutiques.
The quality control at the lingerie factory is very good and is constantly being monitored by factory inspectors.
According to surveys of their customers, the QUALITY AND WORKMANSHIP is equal to expensive lingerie but at a much lower price.
The factory that makes this Lingerie also sells the same lingerie to High End and Famous European and Middle East customers, with the exclusive retailers name, sewn into the garments.
The merchandise is first quality, new Excess inventories & overstock items.
Packaging: Each folded in a plastic bag.
The same factory that manufactures this also makes lingerie for the famous Chantelle brand.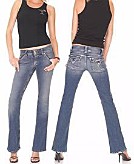 http://us.chantelle.com/collection.html
The same lingerie factory also make the Famous Cannelle branded lingerie.
*This lingerie could be an excellent and exciting seller and generate "BIG PROFITS" for you.
*Send us your order as this deal will not last.
We specialize in
clothing Excess merchandise
clothing closeouts
clothing overstock
clothing Surplus
clothing Liquidations
clothing liquidators
clothing customer returns
clothing merchants
clothing buyers
clothing dealers
clothing retailers
clothing exporters
clothing vendors
clothing wholesalers
clothing off price
clothing surplus
clothing merchandise
clothing bulk
clothing clearance
clothing discount
clothing wholesale
clothing inventory